Creative Developments was a Digital Agency that started its activities in 2007 (Venezuela). Since 2023, our website functions solely as an informative blog for Digital Marketing, SEO, Web Development, and related activities.
Throughout these years, we had the opportunity to carry out countless successful projects that support our commitment and enabled us to grow professionally, specializing our services alongside the advancements of the Internet.
Creativity and Quality have always been the pillars of our work. With absolute dedication, we focused on delivering the best results in every task we undertook, from logo creation to website design and programming.
With integrity and trust, we served both large companies and small entrepreneurs.
Today a Blog, Tomorrow an e-commerce, who knows what the future holds…
This was our slogan, and finally, the future arrived, and we returned to our origins.
We wish to keep this page that leaves a mark of our history. And from now on, we invite you to enjoy the blog's content, which will be maintained by the members who were part of our team.
To our clients and all the individuals, companies, and institutions who trusted us throughout all these years… Thank you so much!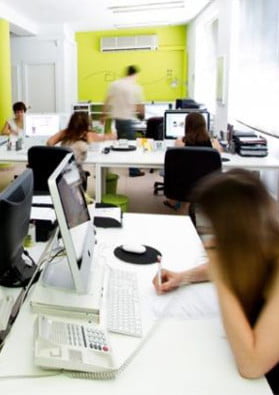 Mission
Day by day, with joy and enthusiasm, we aim to provide creative and innovative solutions to meet the needs of our clients, based on our extensive experience and with the commitment to offer long-term valuable service.
Vision
To consolidate ourselves within the international market. To continue growing and facing challenges with greater determination. To focus our efforts on activities that offer the best results in order to achieve our clients' objectives.
Environmental Management Policy
Environmental management at Creative Developments focuses on taking measures that contribute to the conservation of our planet and reducing our emissions.
Technology is key in improving environmental and logistical management for companies due to the ease of conducting multiple transactions electronically or storing documents without the need for reproduction. Our main measures are:
Use of More Eco-friendly Servers
All our services are hosted on servers powered by wind energy, so the generation of CO2 due to electricity consumption is zero. Our clients' websites are available without causing significant environmental impact.

Environmental responsibility, We Plant Trees for the City
As a way to offset the CO2 generated by electricity consumption in our offices, we participate in reforestation activities in the city and mountain areas.
REDUCE
We have organized our space to make the most of natural light. We only print on paper when strictly necessary. We use electronic invoicing.
REUSE
All internally circulated printed material is printed on the other side of previously used paper.
Free Website for ONGs
There are excellent ongoing projects that do not have the necessary support to spread their message on the Internet and Social Media. 
Similarly, we also collaborate in the creation of posters, flyers, and other advertising materials for institutions that require them in the dissemination of educational messages.
Our goal is to minimize the negative impact of our activities on the Environment and our general surroundings.
Quality is one of our highest priorities when it comes to our work. We focus on the details and the final finish of our services because quality creates value. This value creation model is based on sustainable, profitable, and environmentally respectful growth, committed to the commitments made. These guidelines are as follows:
Satisfy our clients' expectations.
Understand our clients' environment and sector of interest to offer products and services that fully satisfy them.
Promote a culture of continuous improvement in product and process management.
Encourage teamwork as a behavio

ral pattern at all organizational levels.

Ensure the improvement of growth, profitability, leadership, social responsibility, environmental, safety, and cost indicators to ensure the continuous success of the company.
Small steps, Big results.